Free To Live
---
Real People, Real Stories – looking at gender and sexuality change experiences …
Update
Sept 9, 2021 – It's been a phenomenal response, with more than 100,000 submissions to the Conversion Practices Prohibition Legislation Bill. Your voice definitely counts. Although we don't know the exact breakdown of "for vs against" the proposed "Conversion Therapy" ban, the Government simply won't be able to ram this controversial bill through as they wanted to. They now have a major headache.
The Government wants to ban what it calls "Conversion Therapy" – thereby preventing anyone who experiences unwanted same-sex attraction or gender dysphoria from getting the counselling or support they may wish. The law will unfairly reduce options for some people, and could criminalise parents, prayer, carers & counsellors.
This website shares information about proposed changes to the law, as well as many positive stories of those who've sought help for unwanted same-sex attraction and gender dysphoria.
'Conversion Therapy' Ban
---
The proposed law to ban conversion therapy will end up criminalising parents, carers and counsellors. The government also wants to criminalise the discussion and practice of alternatives to puberty blockers, chest binders and future transgender surgery – especially for children. Parents could be charged if they want to prevent their own pre-teen children from taking puberty blockers and for affirming their daughters as girls and their sons as boys. It is important that families, faith and community leaders understand what is in the bill, and what the effect will be.
It's vital that leaders and families speak up and pushback against this ill-conceived law. Go ahead and make a submission, opposing the "Conversion Practices Prohibition".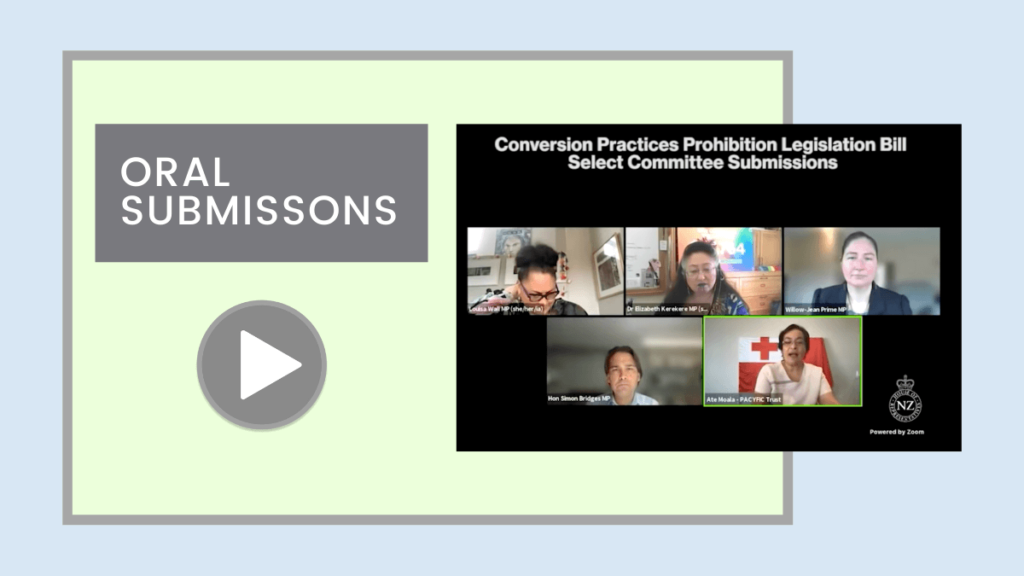 Here is a selection of oral submissions recently made to the Select Committee on the…
FACT SHEET
---
It is important that everyone fully understands the bill, and what the effect will be. So we've prepared a detailed fact sheet covering all the important information about the proposed law, and it's effect on the family and society. You can read this fact sheet online, download it and also order printed copies for sharing.
Download or Order
You can download the full CONVERSION THERAPY BAN fact sheet, or you can order PRINTED COPIES of our fact sheet. These are ideal for sharing within your church, organisation or wider community.
Latest News
---
Medical experts in Australia are calling for a halt and reexamination of  'unproven' gender-affirming treatments…
Dr Jillian Spencer is an expert in her field, with over 20 years of experience…
A surgeon dubbed "Dr Frankenstein" has revealed the significant downsides of performing genital re-shaping surgeries…
Leah's story
---
Leah is an ex-lesbian, as well as someone who experienced gender dysphoria as a child. The counselling she received saved her life. Ex-LGBT people like her are living proof that real and lasting change is possible, that suicides have been prevented, and that it is good for people to have the freedom to choose the type of help and support they want.
Real Stories from Real People
---
"I sought help through talking therapy and overcame panic disorder and unhealthy relationship patterns." I…
What is Conversion Therapy exactly?
The term 'conversion therapy' has been coined by activists but not clearly defined – so the rest of us are left trying to work out what it actually means. There's also very little evidence that any wide-spread 'conversion therapy' is even taking place in New Zealand.
So we are left wondering "What exactly is Conversion Therapy, and is this even taking place in New Zealand?" Is conversion therapy something coercive, brutal and sinister; or is it just a name given to professional counselling that is voluntarily requested by a consenting adult? If the Government finds it difficult to clarify the practice, then how can any new law banning this be anything other than dangerously problematic?
If 'conversion therapy' means practices which are coercive, abusive or involuntary, or includes things like electric shock therapy or 'anti-gay boot camps', then we can all agree such things are inhumane and must be condemned. These types of 'therapy' should not be part of any community, let alone a faith-based one. Therapy or counselling should never be forced on anyone. Sadly, in the past, many state institutions sanctioned inhumane treatments such as electroconvulsive therapy (ECT), being stripped naked
and being locked in a small room, massive doses of medication, lobotomies and screaming patients chained to chairs. Fortunately, these are not part of current practice and certainly not part of any religious organisation.
However, banning 'conversion therapy' has been expanded to mean stopping someone who experiences unwanted same-sex attraction or gender dysphoria from getting counselling or support of any sort that they may themselves desire. Participation in psychological assessments, counselling sessions, prayer meetings and other therapeutic practices is almost always an expression of voluntary behaviour and personal freedom.
Banning practices which could bring about positive change for people in pain, changes they genuinely desire for themselves, is the real crime.
James' story
---
James was 14 when he was told his only option for happiness was to embrace his identity as a gay man. So he pursued it and found the perfect long-term relationship. He also became a strong advocate of gay rights, challenging people and institutions that did not accept the LGBTQ community. But his story takes a dramatic turn and leaves us questioning – should the support and counselling he received be banned, as proposed by the Government…
Your story
---
Have you benefited from counselling for unwanted sexuality and gender issues, and oppose a counselling ban that is being proposed in New Zealand. Tell us your story. (These could be provided anonymously).
Featured Video – The problem with banning "conversion therapy"
---